Microcephaly is a term used to describe an uncommon neurological disorder that is characterized by a substantially smaller head in an infant as compared to the head sizes of other children of same gender and age. Microcephaly is generally caused due to abnormal development of the brain in the womb, or after birth. It is sometimes diagnosed after delivery.
There are many environmental and genetic factors that contribute to the development of microcephaly. Affected children usually experience many developmental problems.
Sponsored link
In most cases, microcephaly has no known treatment options. However, early childhood intervention can help improve the development of the child and also enhance his/her quality of life.
Symptoms of microcephaly
The main symptom of microcephaly is a considerably smaller head size as compared to other children of similar age and gender.
The head size refers to the circumference of the head, i.e., the distance around the upper area of the head. Doctors use standardized growth charts to compare the measurements of affected children with the measurements of other kids in percentiles.
It may be noted that some kids tend to have small heads which is considered as normal, and which may measure in the 3rd, 2nd, or even the 1st percentiles. Children affected by microcephaly typically have a head size that is substantially below the average measurements, sometimes even lower than the 1st percentile for a child of a specific age and gender.
Children with extreme cases of microcephaly also tend to have a forehead with a backward slope.
In a majority of cases, doctors generally tend to detect microcephaly at the time of a baby's birth, or during one of the well-baby regular checkups. Parents who believe that their child's head is smaller than usual, or if it is not growing normally, need to consult a doctor for further information.
Some children affected by microcephaly tend to have normal development and intelligence, despite their head size always being considerably smaller for their gender and age. However, as per the severity and cause of the condition, microcephaly can result in the following complications:
Problems with balance and coordination
Delays in motor development, speech development, etc.
Mental retardation
A short stature or dwarfism
Hyperactivity
Facial distortions
Convulsions or seizures
Causes

Microcephaly is often caused due to anomalous development of the fetal brain, or during infancy.
Microcephaly may also have genetic causes.
Some other causes of microcephaly are listed below:
Craniosynostosis: It is a condition characterized by premature fusion of the sutures or joints occurring between the bony plates that eventually develop into the skull of the infant. This prevents the further normal growth of the affected infant's brain. Treatment of craniosynostosis usually involves surgical separation of the fused bones. If the brain has not developed any underlying anomalies, then such a surgical procedure generally allows sufficient space for the brain to develop and grow normally.
Cerebral anoxia or low oxygen supply to the brain of the fetus: Certain types of pregnancy complications or those arising during delivery can impair the supply of oxygen to the fetal brain.
Chromosomal anomalies: Microcephaly can also be caused due to Down syndrome or other such chromosomal disorders.
Fetal infections during pregnancy: Infections such as cytomegalovirus, toxoplasmosis, varicella chickenpox, and German measles or rubella can increase the risk to development of microcephaly in the infant.
Extreme malnutrition: If a mother does not get sufficient nutrition at the time of pregnancy, then it can affect the growth and development of the baby.
Fetal exposure to alcohol, drugs, or some toxic chemicals: All these increase the threat of brain anomalies development in the baby.
If the mother has uncontrolled PKU or phenylketonuria: It is a type of congenital defect that impairs the ability of the body to break down phenylalanine, an amino acid.
Diagnosis of microcephaly
Microcephaly can be detected by doctors via varied diagnostic procedures such as prenatal tests, tests at birth of the baby, an examination of the family history, and a physical examination of the child.
Sponsored link
The doctor will measure the head size of the child and then compare it with a standardized growth chart. Later during subsequent visits, he/she will measure the head circumference again and note them down on the growth chart for future reference. Doctors may also measure the head size of the parents to ascertain whether small-sized heads are a family trait.
In certain cases, especially if there are delays in the child's development, the doctor may ask for an MRI or a head CT scan, as well as blood tests to verify the cause of such delays.
Microcephaly Treatment
Other than surgical correction of craniosynostosis, there are no treatment options that can correct microcephaly complications, or enlarge the head of the affected child.
Treatment for microcephaly is aimed at effective management of the condition. Physical, speech, and occupational therapies as well as other early intervention programs may aid in strengthening and enhancing the child's abilities.
Some health complications of microcephaly like hyperactivity and seizures can be treated with medicines.
Parents of a child with microcephaly should consult a specialist and a geneticist before planning for another child.
Microcephaly life expectancy
There is no proper data which can confirm the life expectancy of a patient with microcephaly.  While, there are some who die within first year of their birth, others even live till 35 or even longer. It has been that many of the patients find it tough to live independently and hence parents, guardians or aides have to plan their financial arrangements and make provisions for health-care appropriately, especially if the parents or caregivers pass away before the child.
Microcephaly pictures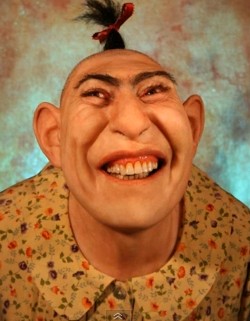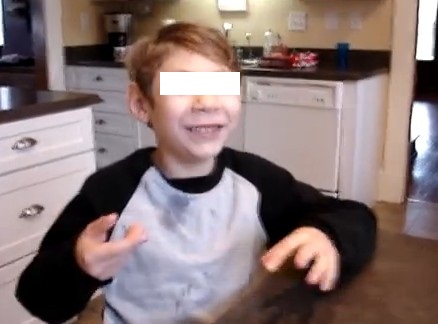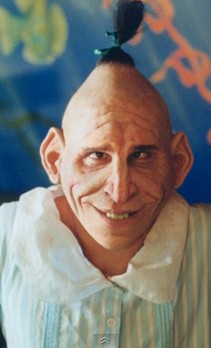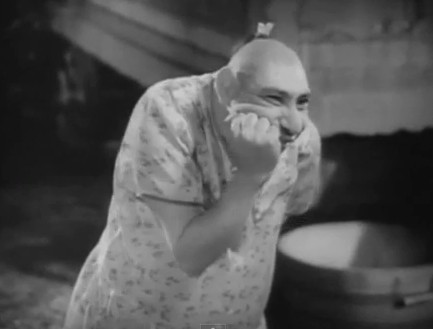 Sponsored link