Lamictal rashes are the rashes caused as a side effect of Lamictal drug also known as Laomtrigine drug. It is an anticonvulsant drug and is commonly used in the treatment of epilepsy and bipolar disorder. It is also sometimes used in treatment of clinical depression. Even though it is a medication in itself for the cure of certain diseases but like every medicine it has its own side effects; one of which being rash formation. The skin rashes may vary from being mild to very serious ones. Life threatening skin reactions might include Stevens-Johnson syndrome, DRESS syndrome or toxic epidermal necrolysis. The other side effects of Lamictal may include blood problems or liver problems.
As per studies between 4% to 9% patients administered Lamictal may develop skin rashes, but only 3 to 4 out of every 10,000 would develop very serious rashes like SJS or TEN. Also, it is said that it is within the first few weeks of taking this medicine itself that the rashes may develop. If not in the first two to three weeks then the patient is unlikely to develop such rashes later. Hence, it is advisable to consult the doctor again as soon as the first symptoms of Lamictal rashes appear so that preventive actions may be taken immediately, even before the situation worsens.
Sponsored link
What does Lamictal rash look like?
Lamictal rashes appear like small raised bumps, blisters or inflammation on skin. They are red, splotchy patches that may look very similar to slightly large goose bumps. The rashes are usually very itchy as well as painful. They may be of the size of a quarter and the intensity may vary from person to person. Though these rashes can appear anywhere all over the body but the most commonly affected areas include the area above the neck and skin around or in mouth, and soft tissues like mucus membranes. The soft tissues would also include membranous skin over the eye.
Causes
The basic cause behind one person suffering with Lamictal rash is of course one's sensitive skin; skin by nature might be allergic to Lamictal drug. But at the same time there are a few external factors that may trigger appearance of these rashes. Some of them are mentioned below:
The risk of Lamictal rashes increases if you are also in taking anti seizure drugs like Depakone or Depakote.
If you start taking higher dosage of drug than the one prescribed by your physician, it may lead to skin reactions.
Lastly, if the dosage of drug intake is increased at a faster rate than your body can adapt to; may again lead to these skin rashes.
Hence it is very important that you must strictly adhere to the dosage prescribed by your physician and the same time also be particular about your timings when the medicine is scheduled to be taken on.
Precautionary measures and treatment
There are a few precautionary actions that should be taken as soon as rashes are identified.
Sponsored link
One should be very vigilant for any rash (even the smallest one) that might appear while one is under Lamictal prescription. It could be Lamictal rash.
 The patient should see a good dermatologist well within 24 hours to 48 hours.
Doses of Lamictal can be discontinued till doctor sees the patient.
It is suggested that patient must be referred to a dermatologist since if Lamictal doses are discontinued for more than 3 days than the patient may have to start the entire medication course right from beginning.
At the same time, if rashes appear after an increase in the dosage of this drug then patient can go back to previous dosage until they can go to a dermatologist.
Ointments like Benadryl or Caladryl may be used to provide some relief from extreme itching sensation.
Lamitcal is generally administered to adults only but in some unavoidable cases it could also be prescribed to children as well. It has been observed that children between 3 to 15 years of age are more likely to develop skin rashes as compared to adults.
It is judicious to keep your doctors number handy while you are on Lamictal drug. If at any point of time during the treatment you seem to experience skin rashes; may or may not be accompanied by fever, dizziness you must refer the doctor immediately. Other early signs of a skin reaction may be swollen lymph glands, swelling in or around the mouth area and tongue, or painful and itchy sores around eyes. It may not be a very serious disease but it surely is very painful even in its slightest form and could turn out to be a very dangerous skin reaction, even causing the skin of that area to die, if not taken care of at the right time.
Lamictal Rash Pictures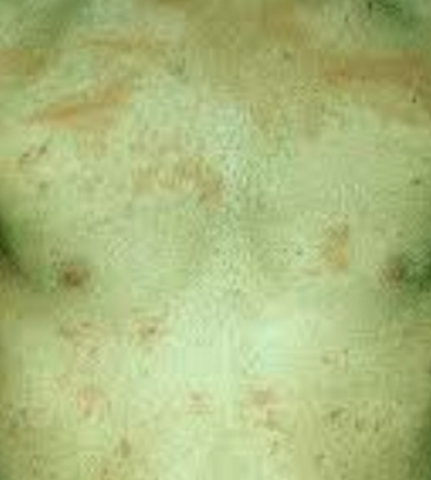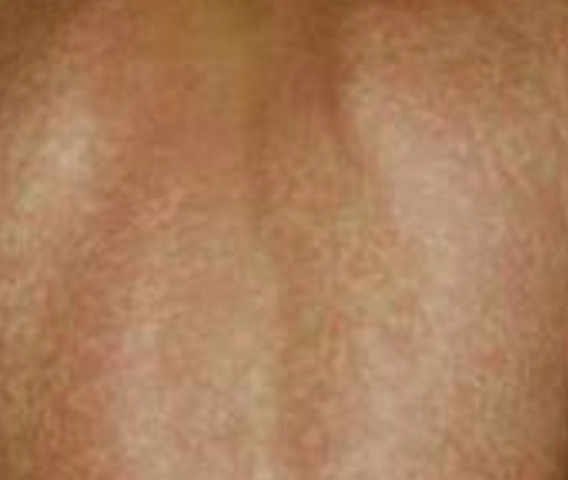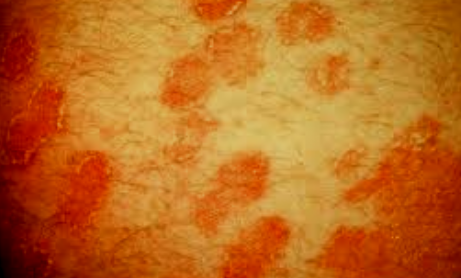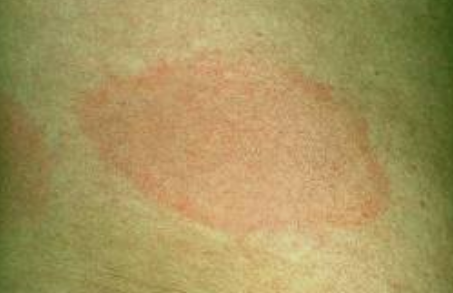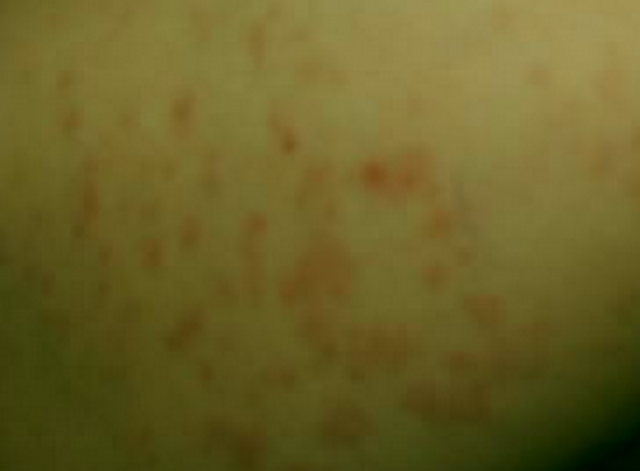 Sponsored link