Voluma is an artificial skin nourishing method. JUVEDERM VOLUMATM XC is a deep or subcutaneous injection administered for cheek augmentation in people above the age of 21.
Juvederm Voluma is an injectable gel composed of hyaluronic acid gel, containing lidocaine, a local anesthetic in small quantity. Hyaluronic acid or HA provides nutrients helping then to retain softness and natural moisture. Lidocaine helps smooth delivery of the injection. The JUVEDERM VOLUMATM  XC is manufactured byVYCROSSTM technology that gives the gel a smooth-gel filter producing long-lasting results. The JUVEDERM VOLUMATM XC injectable gel is administered aided by injection into cheek and the surrounding areas of the mid-facial region to improve volume and fullness.
Sponsored link
Why is Voluma needed?
As we grow old, our cheeks and its surrounding areas lose their youthful shape. The cheeks become flat loosing volume and the skin becomes saggy. The injectable gel is composed to give your ageing skin a temporary relief! The injection reverses signs of ageing by lifting the cheek skin, adding volume to cheek area therefore resulting in a smoother, youthful appearance of the face. The gel is injected into cheek area with the help of a small needle. 
Risks or possible side-effects of Voluma treatment
During clinical study, most of the side effects were mild and lasted from 2 to 4 weeks usually. Most common side effect of this cheek up-liftment involves adverse reactions in the treatment are such as swelling, tenderness, lumps/bumps, firmness, redness, pain, itch, discoloration, and bruises.
Even though most side-effects disappear with time, some may persist for a long time like a month or so. In such case, doctors advise the person to take medication help like steroids, antibiotics, or hyaluronidase that can break down HA.
Occasionally, vision anomalies have been reported post-treatment with JUVEDERM VOLUMATM  XC. Depending on clinical studies, the chances of experiencing side-effects post treatment with JUVEDERM VOLUMATM  XC has been shown in the following table.
Side Effects post Initial Treatment
Side -effects
Chances of Experiencing Side-effects( out of 100 people)
Any side effect
98%
Tenderness
92%
Swelling
86%
Firmness
82%
Lumps or Bumps
81%
Bruising
78%
Pain
66%
Redness
66%
Discoloration
41%
Itching
39%
Note: the above table has been constructed based on 265 patients who provided information regarding occurrences of side-effects post initial treatment and the side-effects occurring in more than 5% of subjects.
Sponsored link
Clinical Studies to prove effectiveness and Safety of Voluma Treatment
 To establish the effectiveness and safety of JUVEDERM VOLUMATM  XC injectable gel, 270 subjects or patients (80% female and 20% male) were treated with the injectable gel and studied. To achieve the subject's desired result, a re-touch treatment was done 1 month after the initial treatment.  Subjects were offered a repeat treatment option after two years or once the cheek augmentation correction would be lost, owing to whichever would appear first.  Amount of JUVEDERM VOLUMATM  XC injectable gel utilized for the clinical experiment to get optimal results varied from 1.2ml to 13.9ml, together with a medium quantity of 6.6ml. Generally, the quantity of JUVEDERM VOLUMATM  XC used for re-touch or touch up and the repeat treatment would significantly be less than the initial treatment. Volume or quantity of gel used for each of the subject was based upon volume deficit as well as treatment goals.
For evaluating the safety measures of JUVEDERM VOLUMATM  XC injectable gel, patients were asked to note down the all the side-effects they experienced in diaries every day. Additionally, doctors examined each subjects daily to find out the side-effects.  Besides, these daily sessions of examining individual subject also included discussing any kind of symptoms and/or complaints the subjects might have and also examining their appearances. In order to assess how effective the product was in restoring back the fullness of the cheek regions, a six-point scale having 0-to-5 values was used.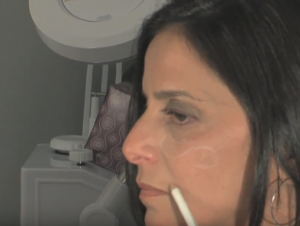 Inference of Clinical Study
The product, JUVEDERM VOLUMATM  XC proved to effectively augment and add volume to the cheek area in addition to showing  the following results:
86% of the subjects had a minimum of 1-point enhancement of their cheek volume 6 months post treatment.
Subjects reviewed themselves as looking on an average at least 5 years younger in a period of 6 months after treatment.
Over 75% of the total number of subjects reported experiencing an enhancement in their overall contentment regarding their facial appearance after 2 years post their last treatment.
The clinical study also showed that the product, JUVEDERM VOLUMATM  XC injectable gel lasts for 2 years for major percentage of the subjects.
Cost of Voluma
 Prices may vary a little between various clinics, but on an average, you have to shell out $900 per 1ml syringe at most of the clinics. It is advised to go to a clinic where you may know the doctors, and hence get some discounts on the costs.
Voluma – Before and After (Pictures)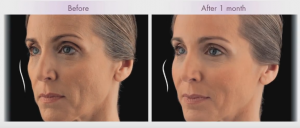 Sponsored link